I made Home and Bart years ago, but after recently watching a Simpsons episode featuring Krusty, I thought his warped, almost depraved, yet pathetic flawed character would make a good candidate for a humorous sand sculpture… hence Krusty offering Bart a wine cooler. Why a wine cooler? well, it was the only empty container I could find on the beach… oddly, there were no beer cans or bourbon bottles left on the sand… and I didn't feel like rooting through the trash cans…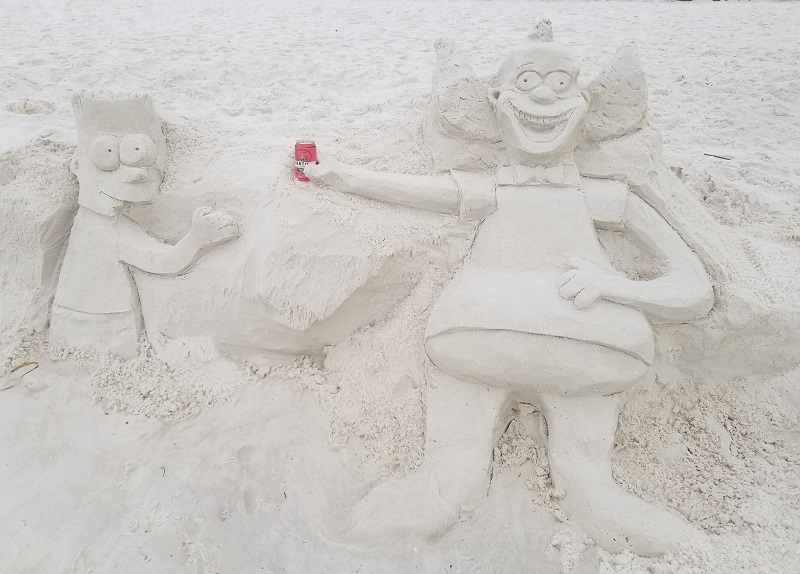 I started with Krusty's head and figured I'd see how much time I had and would do as much else as I could.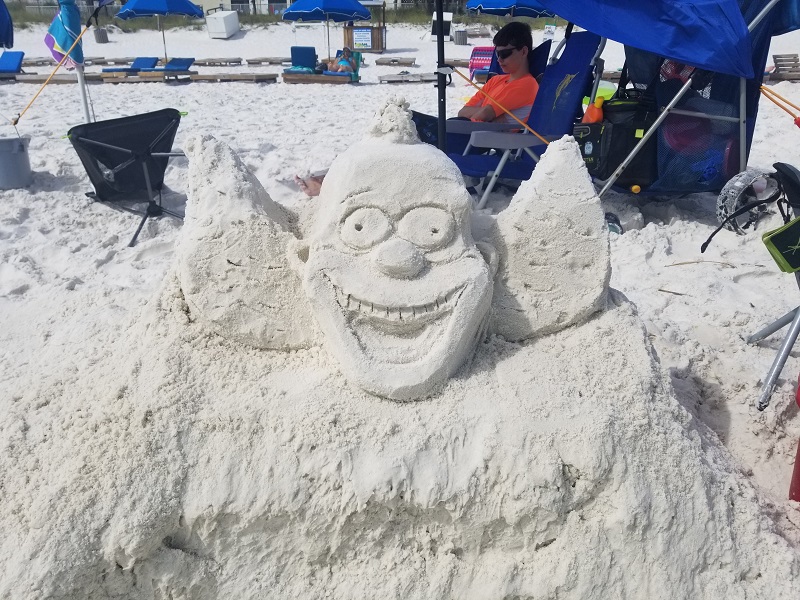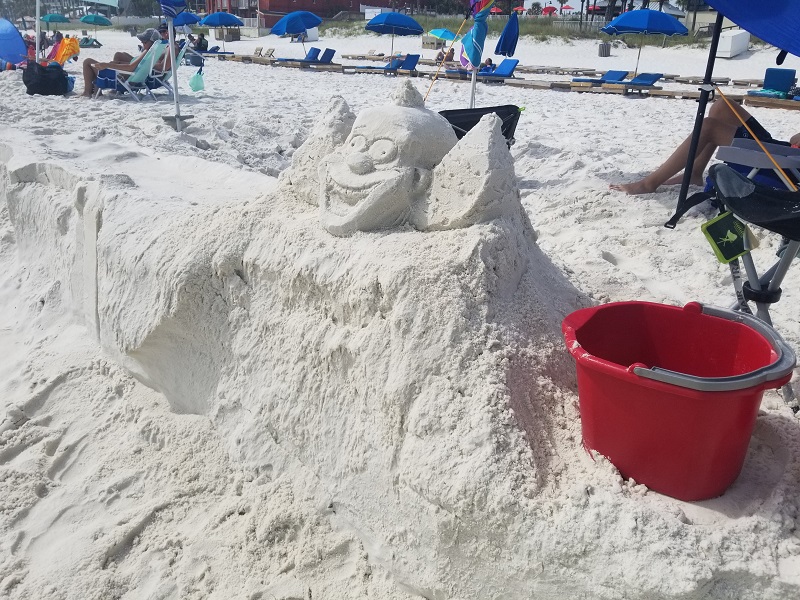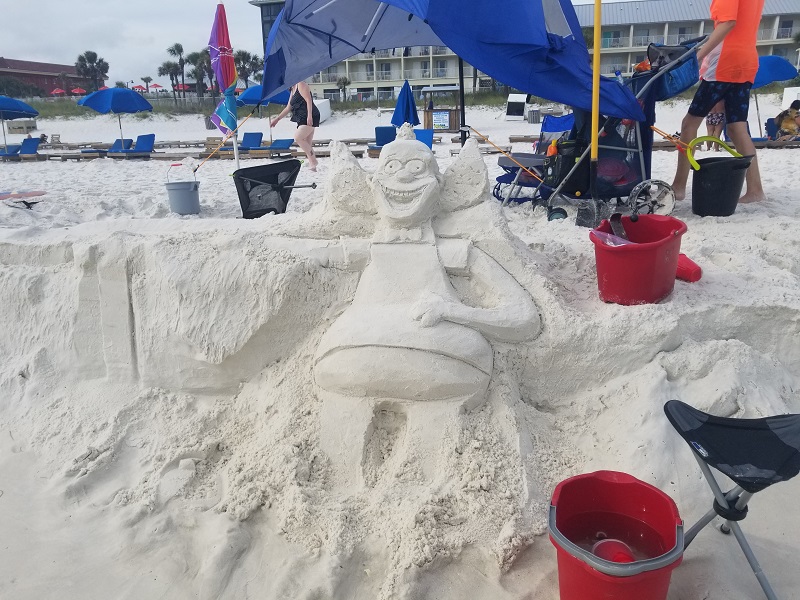 And now the remaining natural cliff left by the waves overnight can become Bart!