Anyone over 50 should remember Mighty Mouse from their childhood. It was a pretty ridiculous proposition: a mouse who is a superhero… Mighty Mouse was first created by the Terrytoons studio in 1942 for 20th Century Fox as "Super Mouse". By 1944, he was renamed "Mighty Mouse". He appeared in his own comic books from 1946 to 1968. From 1955 to 1967, he starred in a Saturday morning cartoon show. Then again from a brief run (1979 – 1980) in "The New Adventures of Mighty Mouse and Heckle & Jeckle" and again from 1987 to 1988 in "Mighty Mouse: The New Adventures".
One thing everyone remembers is his theme song: "Here I Come to Save the Day, Mighty Mouse is on his way!", which he sang… whilst flying.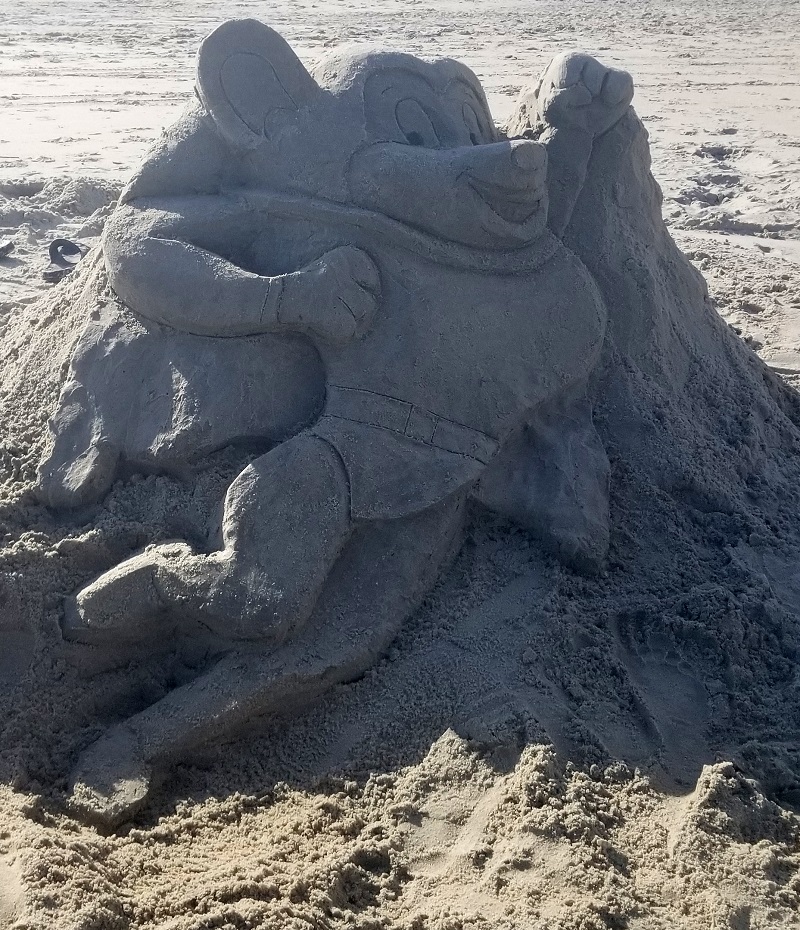 I definitely do not recommend working in the proximity of toddlers, but I have to admit, my brother-in-law's niece and nephew were absolutely well-behaved and even helpful, bringing water, adding sand to the pile and following directions not to touch it!