A very popular video game with kids, this one has, as the name suggests, plant characters fighting zombies. Being cartoonish characters most are fairly easy to do in sand. Of course, few adults recognize these characters, but almost all kids under 20 do!
First, a Zombie:, note the realistic seaweed hair! 😁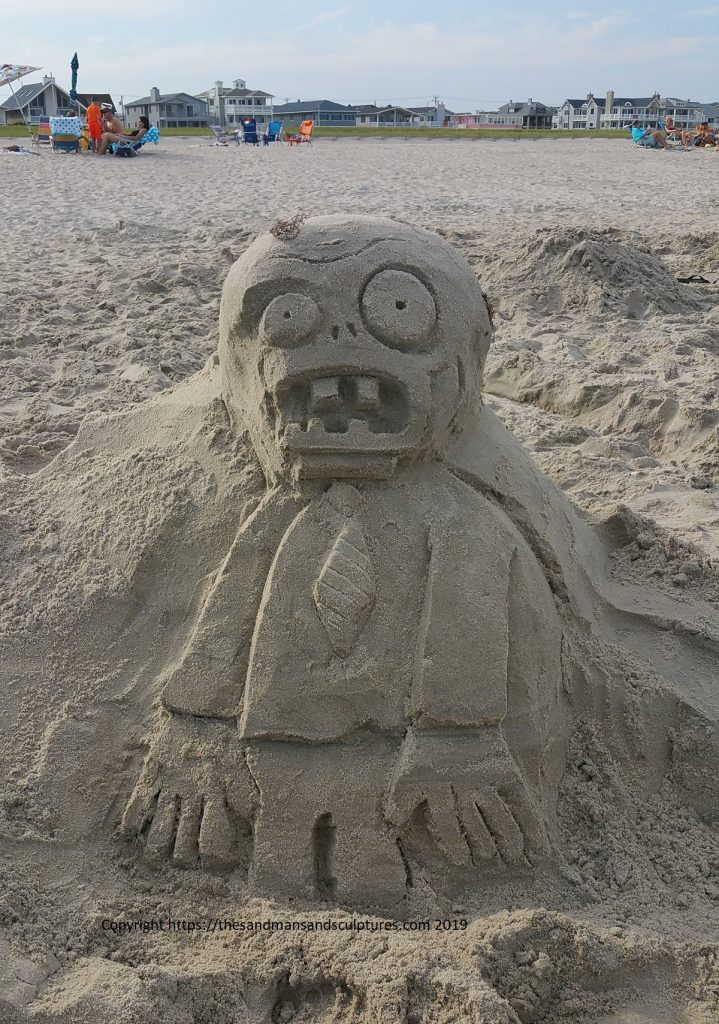 Next up, Dr. Zombox below.
Crazy Dave, another popular character, made a robot version of himself, Davebot. Both wear an upturned saucepan on their heads. What would you expect? He's crazy.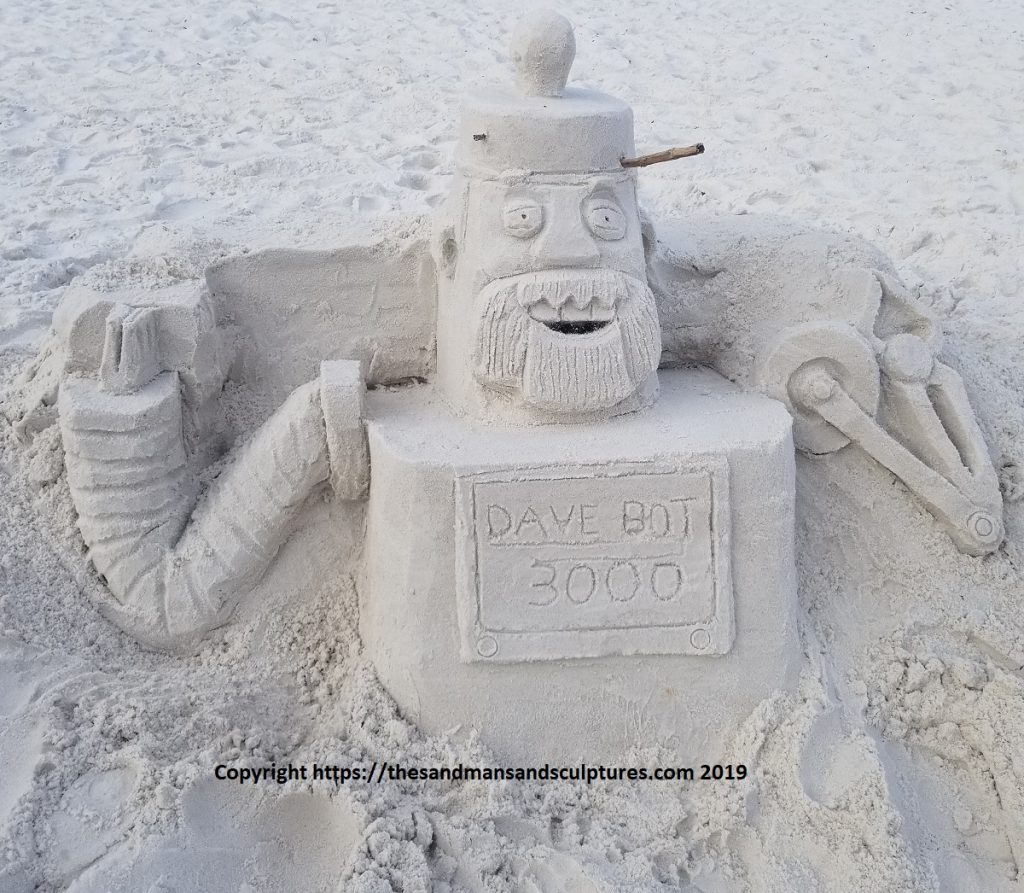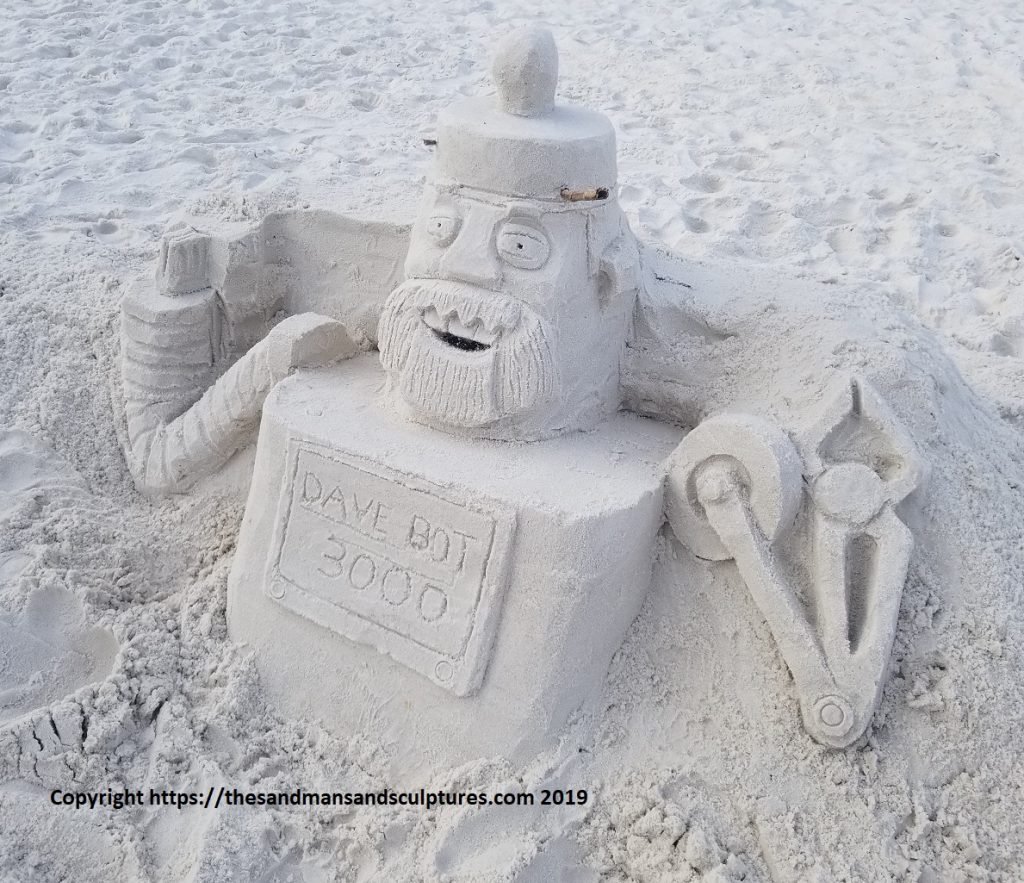 Davebot was pretty big in size, but his square shape made him easier, although all the detail took quite a lot of time.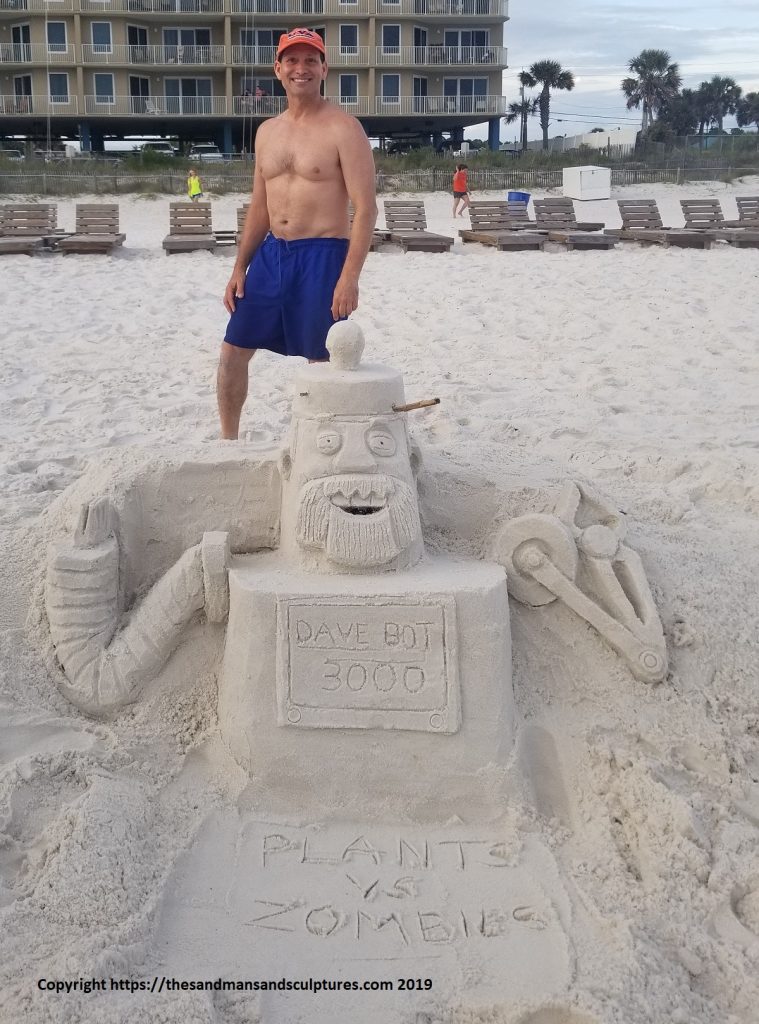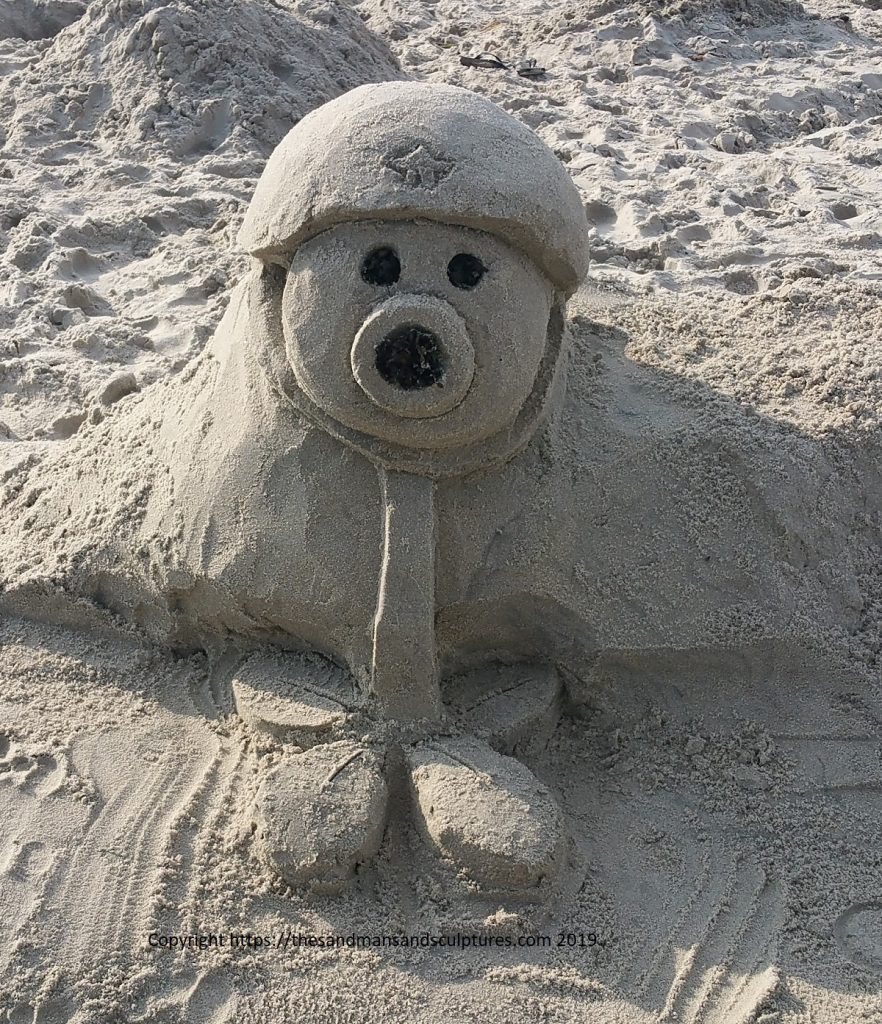 A Pea Shooter. Digging back into the sand pile for his leaf feet gives him the appearance of #D and freestanding, while still being stable.