Spongebob has been around since 1999 and has both a child and adult following, so if you want a relatively easy crowd-pleasing sand sculpture, Spongebob and Patrick are the ones to do. Spongebob is a rectangular cube and Patrick is essentially a triangle/pyramid. Both shapes are stable in sand and fairly easy to do.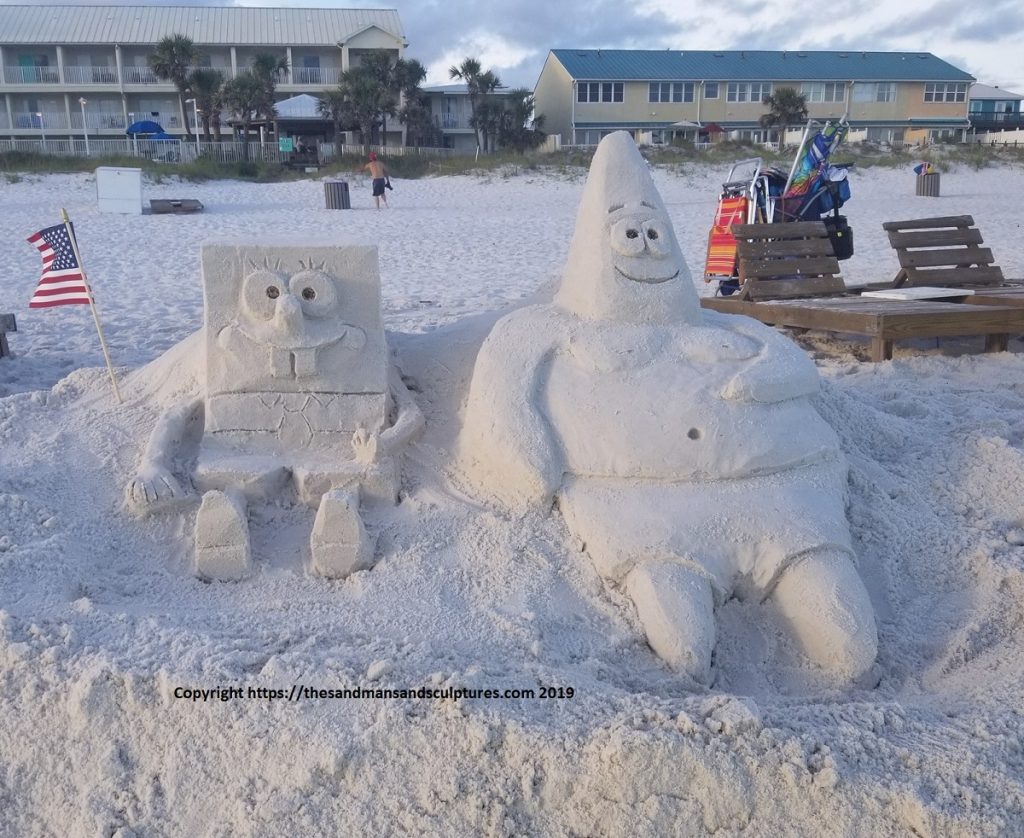 I made this Spongebob and Patrick in PCB, FL in late May 2019. As you scroll down the page and look at my earlier attempts, you can see that practice certainly helps.
And when there is time, I add the other characters, like Squidward, Plankton, Mr. Crabs and even their houses.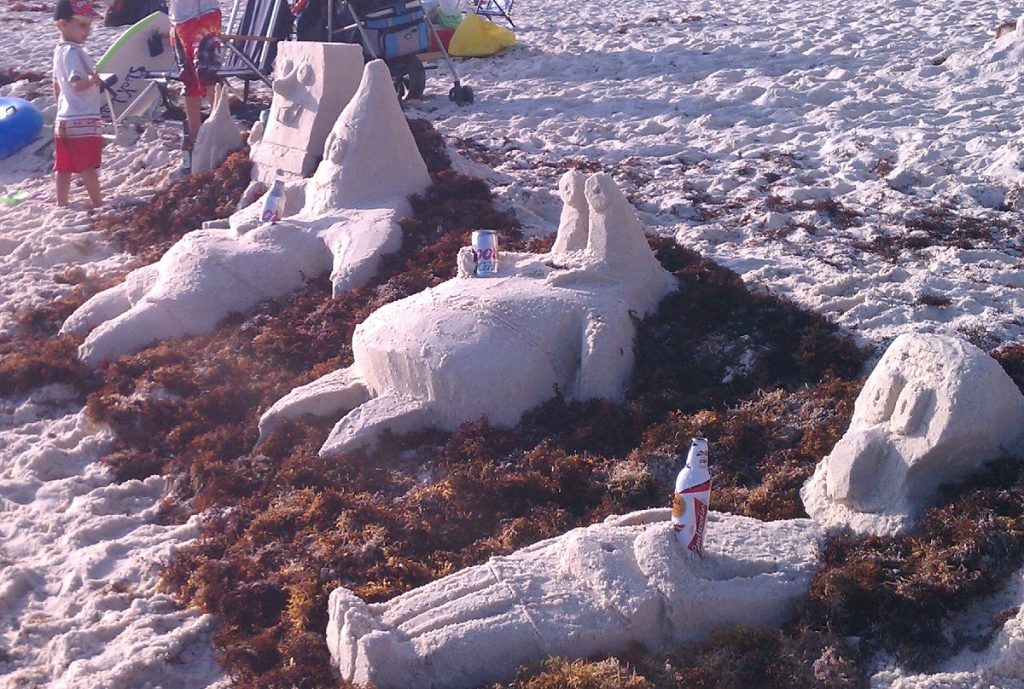 Squidward, Patrick and Spongebob below, Florida, 2014.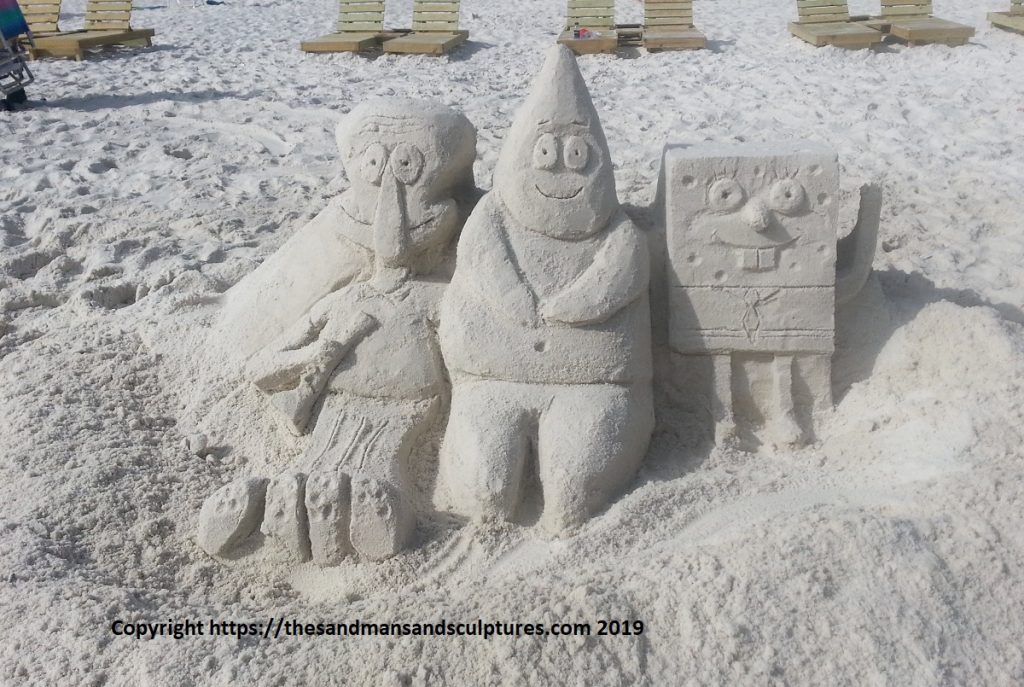 I managed to mage them, plus Pikachu in 2017 (below)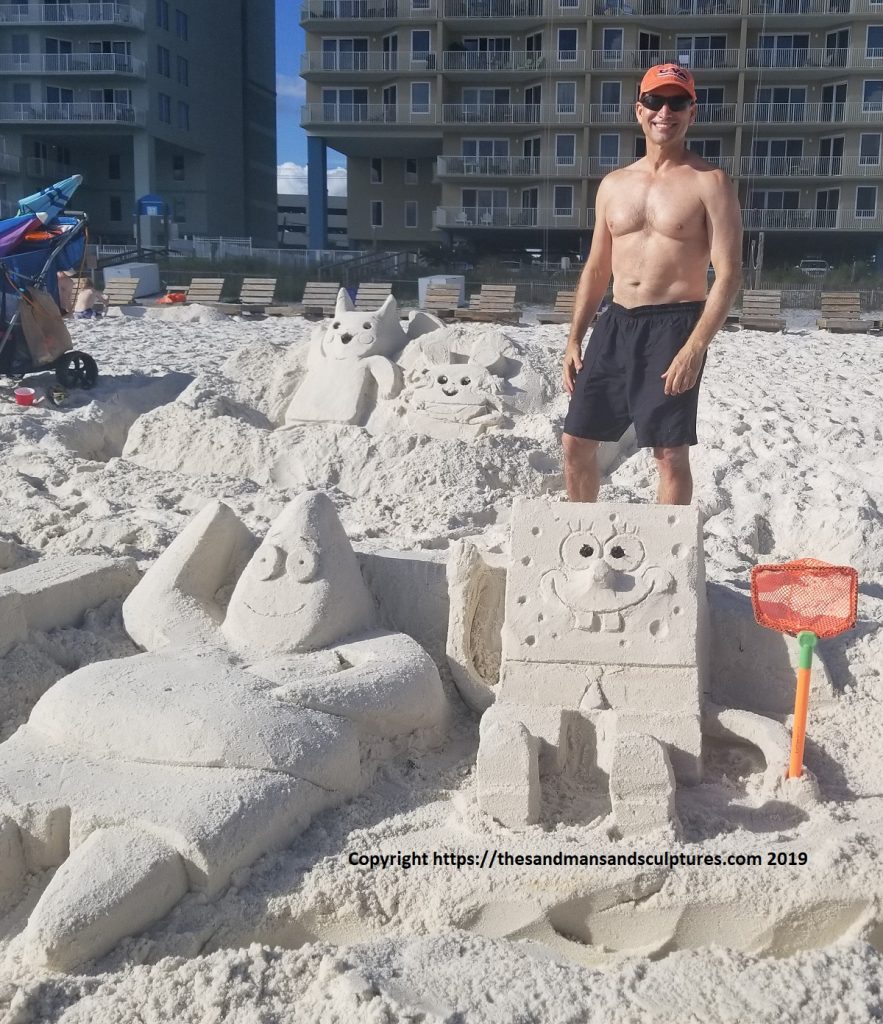 And their houses (2012, Florida). Seaweed makes nice contrast in teh eyes and ground.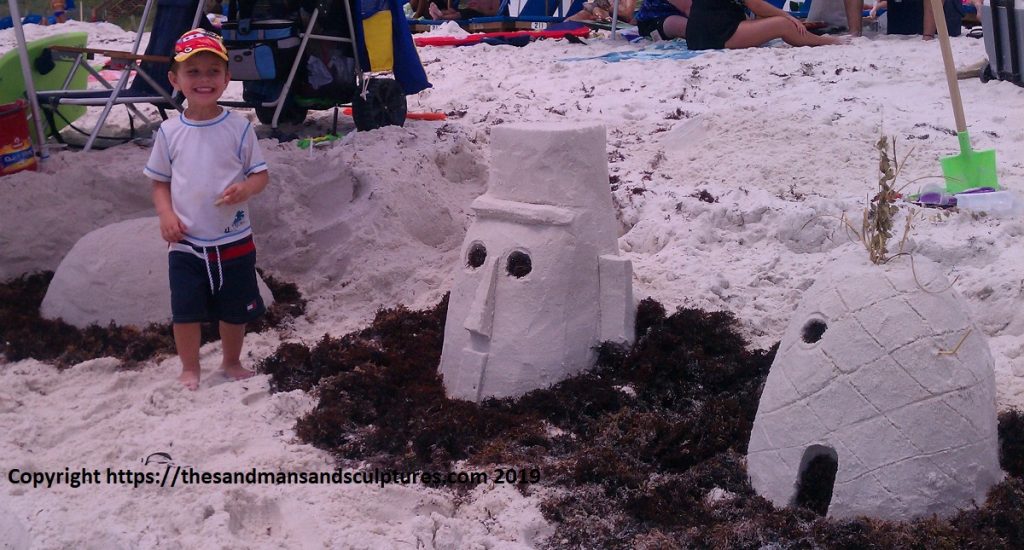 Another attempt, 2012 below. Plankton is 360 and freestanding. Note the beer (empty) in his hand (courtesy of people from Alabama next to me on the beach)… while Patrick drinks diet Coke.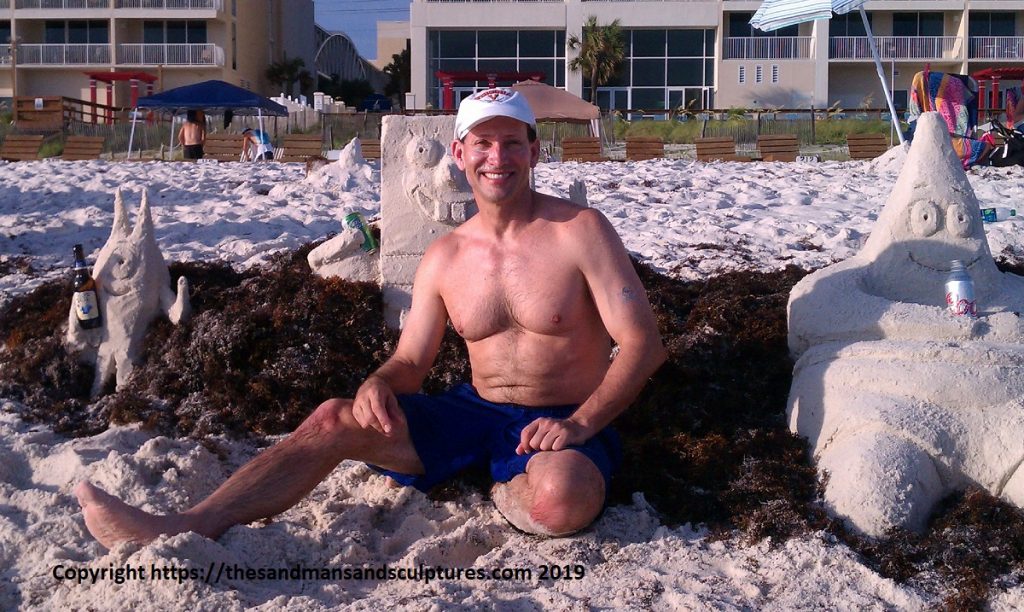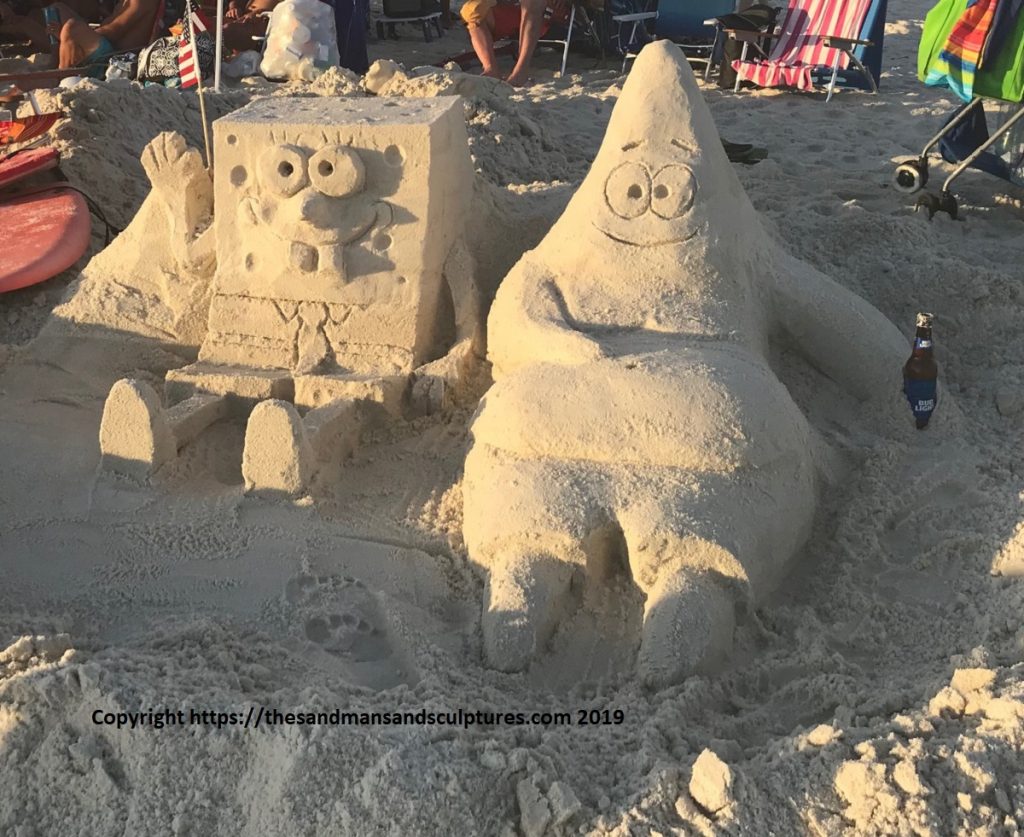 Now some of my primitive earlier attempts… This one from 2010. One of my first. I tried doing him laying down, think he wouldn't be stable if vertical. Terrible. Always make them vertical or at least sloped. Flat on their backs, they are hard to see or photograph.