This is the most important part of making a sand sculpture and actually, the hardest work is making the pile of sand! You need to make a big pile of sand, about 3 to 4 ft tall, 3 ft deep and 4 to 7 feet wide. That will enable you to make 2 characters. 3 by 3 by 3 will make one.
Shoveling the sand.
Use wet, at least damp sand. Bone dry sand will not become uniformly wet, no matter how much water you pour over it later, and the internal dry spots will cause a collapse.
Just shovel and plop the shovelsful of sand, one on top of another. DO NOT PAT OR PACK THE SAND DOWN.
Wetting the sand
Every 6 to 8 inches of sand in a layer, gently pour 3 or 4 buckets (2 gallons each) over the pile. You want it to sink straight down, not run off the sides.
The sand pile below is to make Emmett from the Lego Movie. It's about 3.5 feet tall, 2.5 ft wide.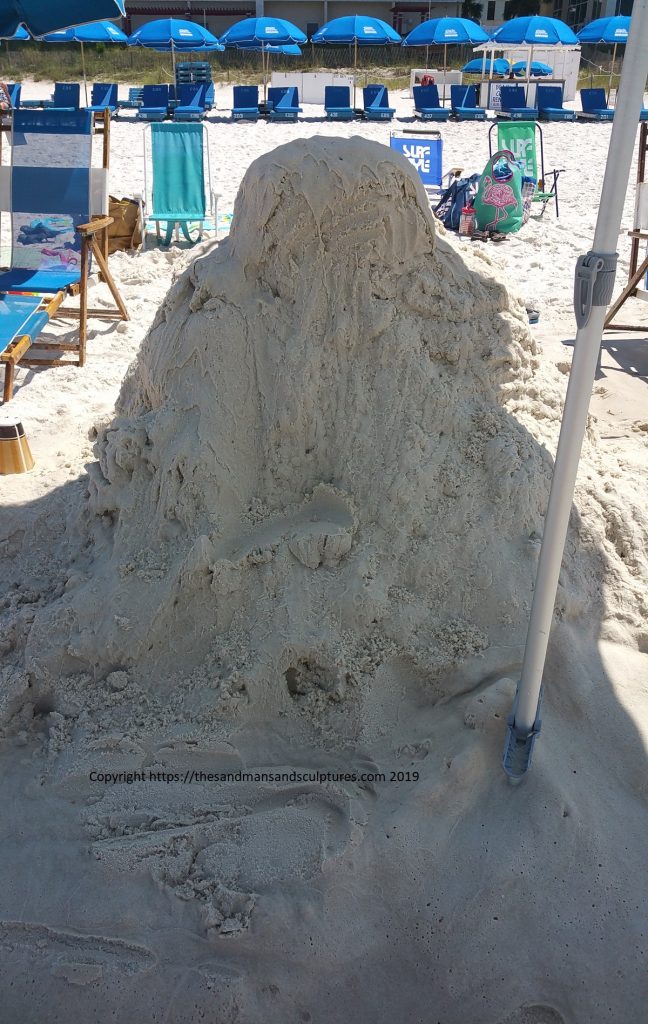 Next, Sand Sculpting 101