Gru, Vector and the Minions are back… as sand sculptures! Sand Ray! I mean, Freeze Ray!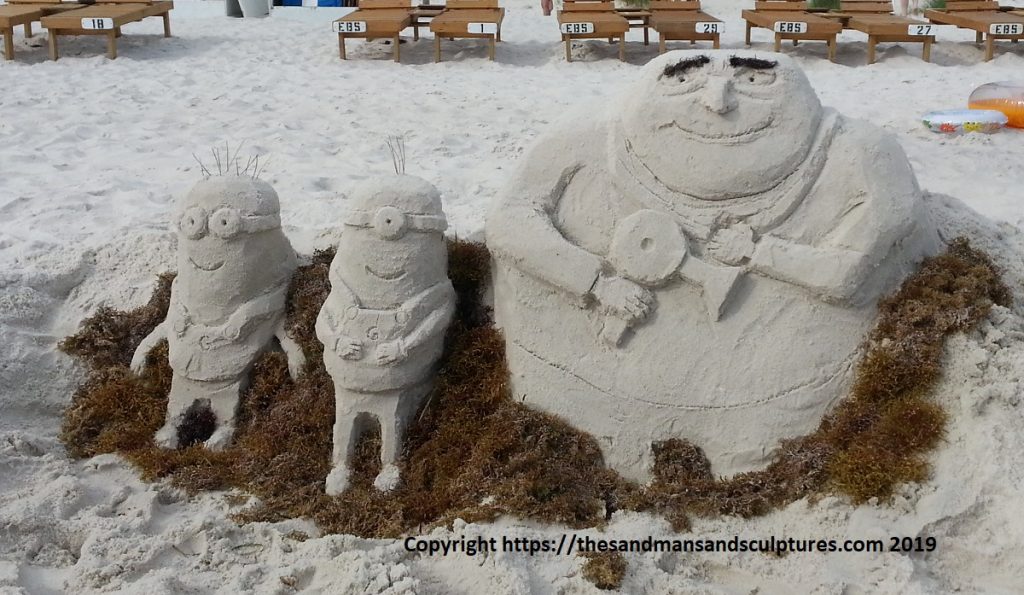 Below, on another day, the minions return to attempt to hold back the incoming tide. Not surprisingly, they did not succeed.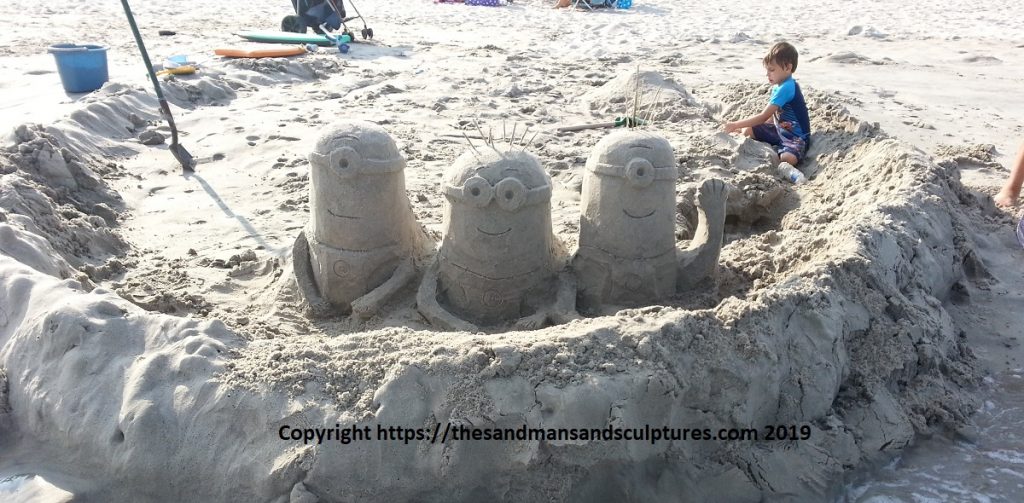 A year later, I tried again. Gru is tough to get just right.