If you didn't grow watching Bugs Bunny and are wondering why you go to the therapist every week… well, there you go! The rest of us learned so much from Bugs Bunny, Daffy Duck, Elmer Fudd, Foghorn Leghorn, Marvin the Martian, the Road Runner and the Coyote! Like Opera… Barber of Seville… or beware of falling anvils. Useful life lessons…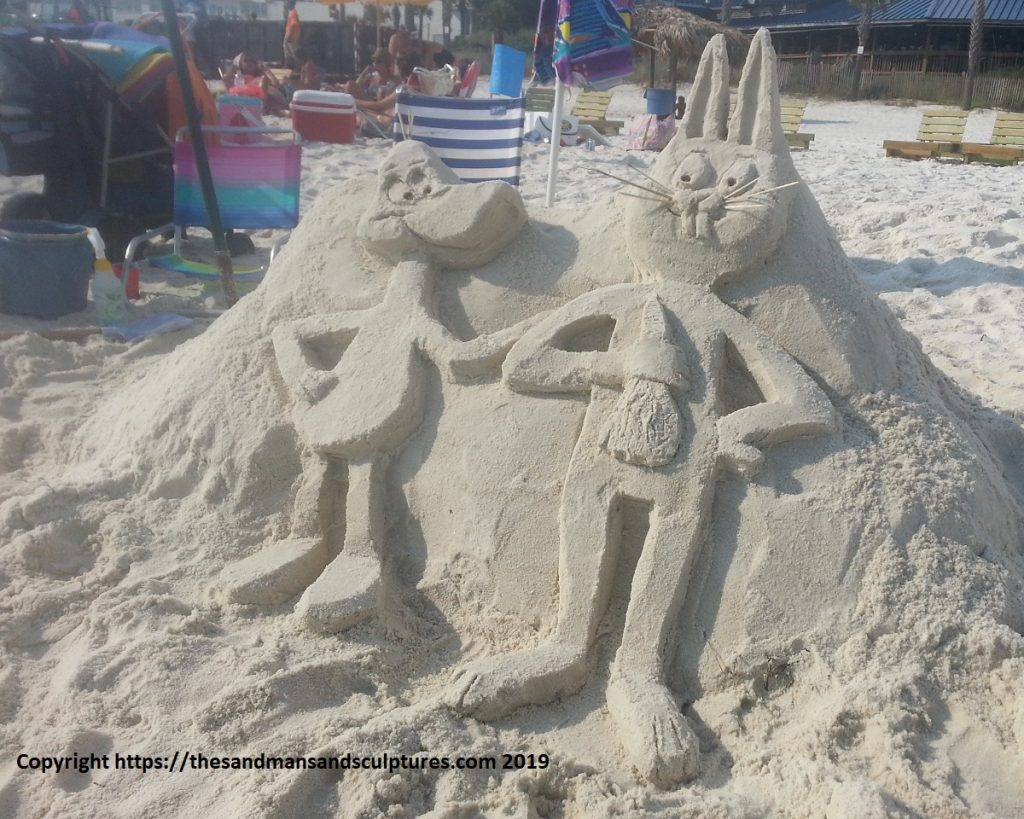 Tweety Bird and Sylvester. White sea shells for claws, mussel shells for eyes.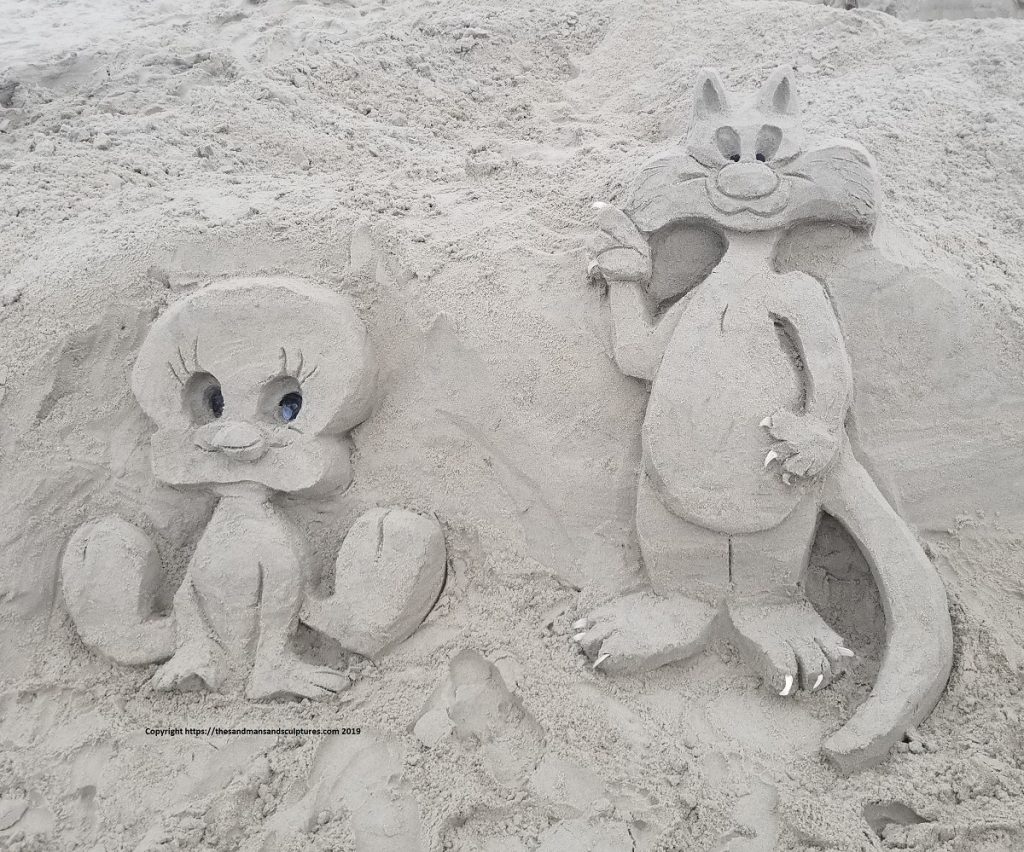 Wile E. Coyote and the Road Runner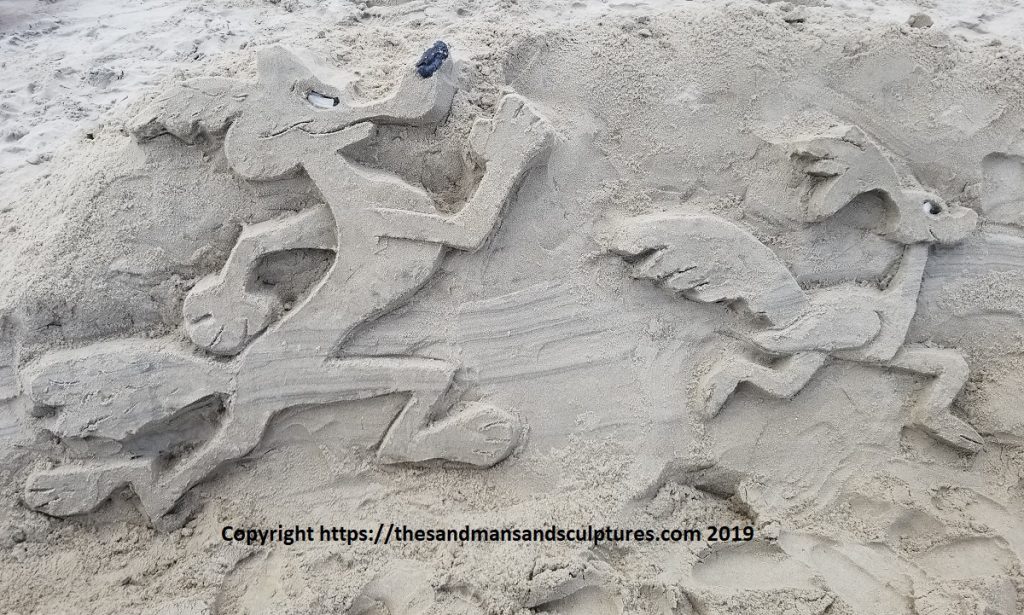 Elmer Fudd hunting Daffy and Bugs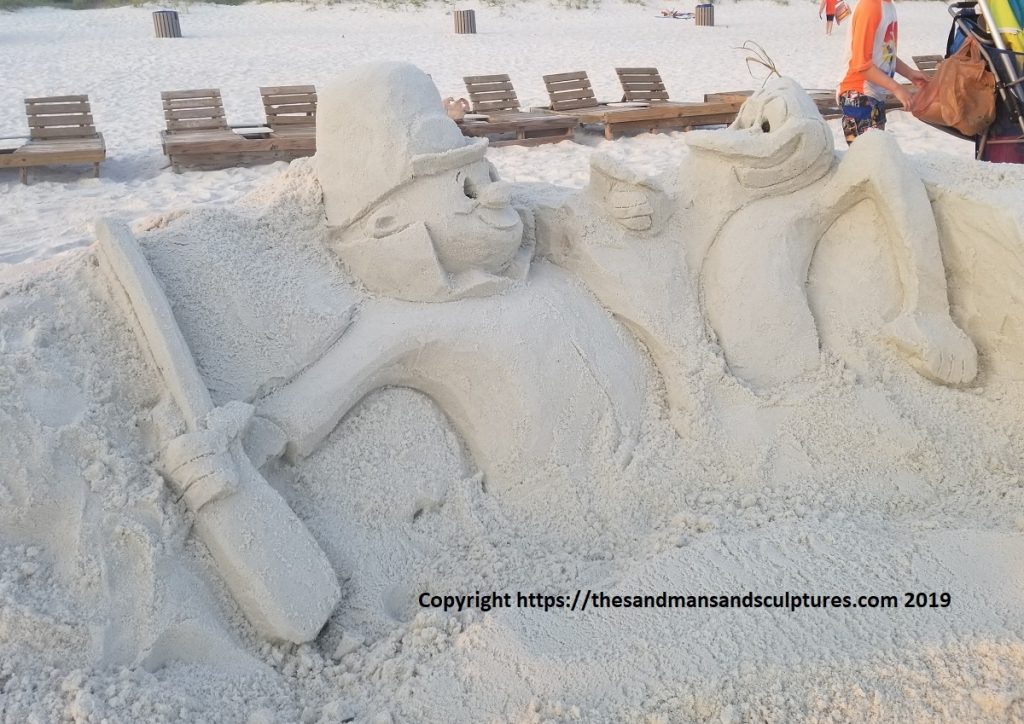 Unbelievably, that night no bratty kids or drunk rednecks destroyed the sand sculptures, so the next day, I was able to add Bugs Bunny and Marvin the Martian (yes, he had a name, Marvin..)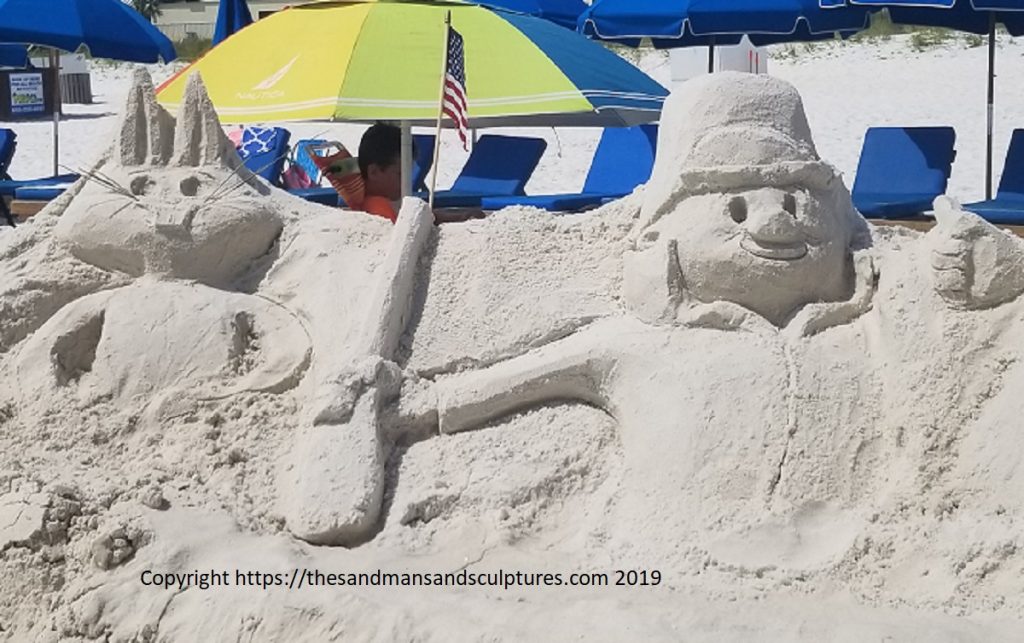 The group of them..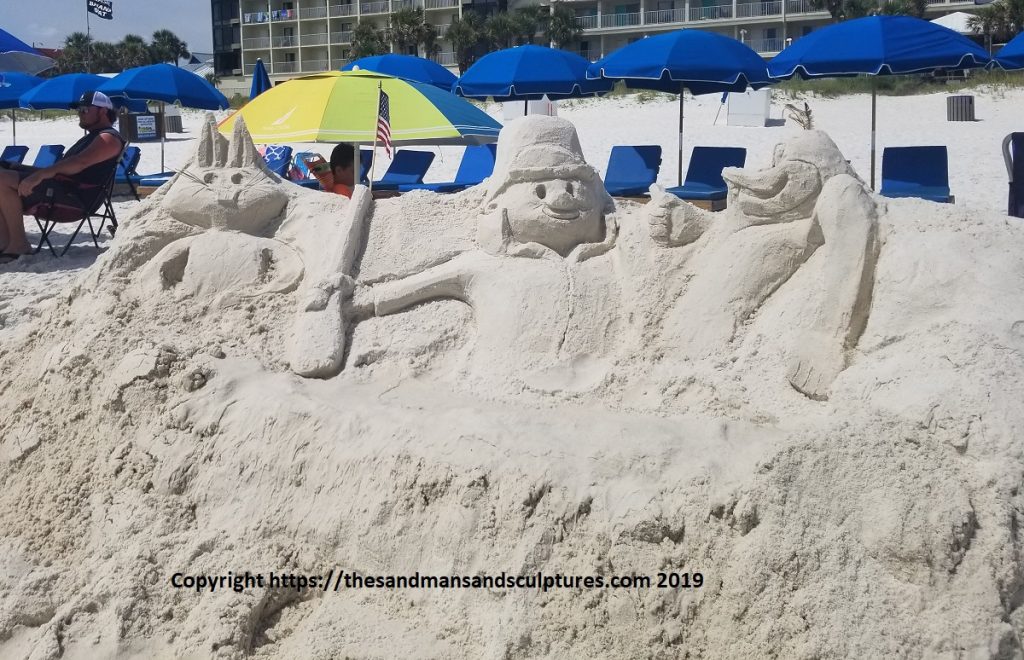 And then I added Marvin the Martian peering around the corner. There wasn't time to complete him, so he's a bit abstract