Monsters, Inc. introduced Mike Wazowski and James P. "Sully" Sullivan. If you kids like this movie, Mike is a very easy character to do in sand. Sully, on the other hand is difficult.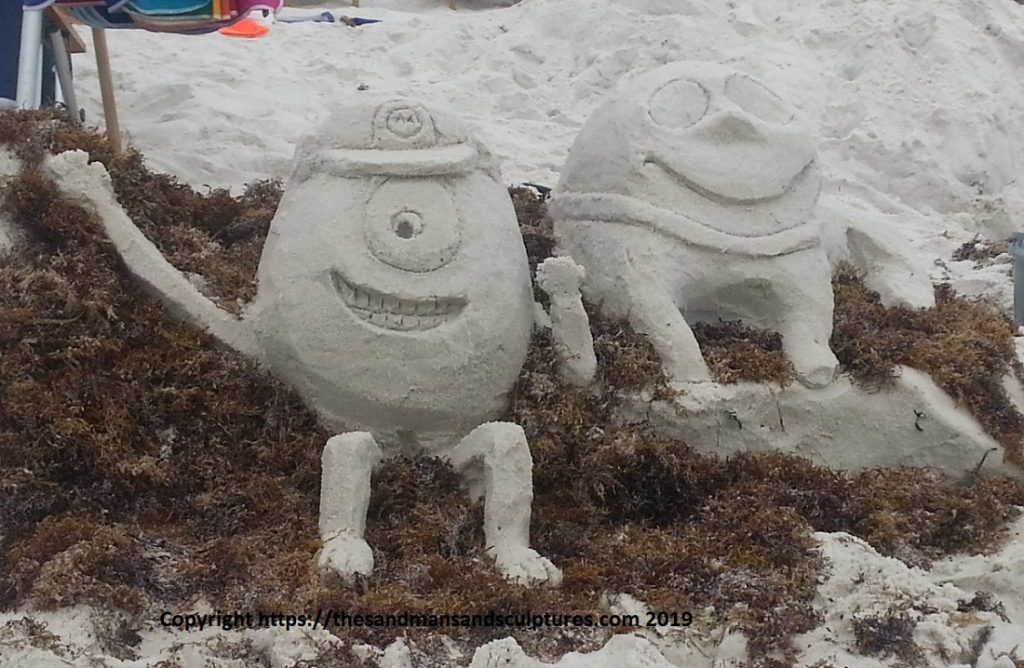 Next to Mike is a character from a video game, a dog from Super Mario.
Huge quantities of seaweed had washed up on the shore, and made for excellent contrast for the background.