Jimmy Neutron: Boy Genius is cartoon character on Nickelodeon started in 2001 as a movie. The film's producers, directors and voice cast were all successful already: John A. Davis, Steve Oedekerk (a comedian turner script writer) Debi Derryberry, Patrick Stewart (Star Trek), Martin Short, Rob Paulsen, and Jeffrey Garcia. Jimmy Neutron is a nerdy child super-genius with an equally nerdy but asthmatic and obese friend, Carl Wheezer, a hare-brained friend, Sheen Estevez, and a quasi-nemisis / girlfirend, Cindy Vortex.
Since my kids (a.k.a, "kiddos" for you Millennials out there…) are familiar with Jimmy Neutron, they asked me to do him this summer, June 2021.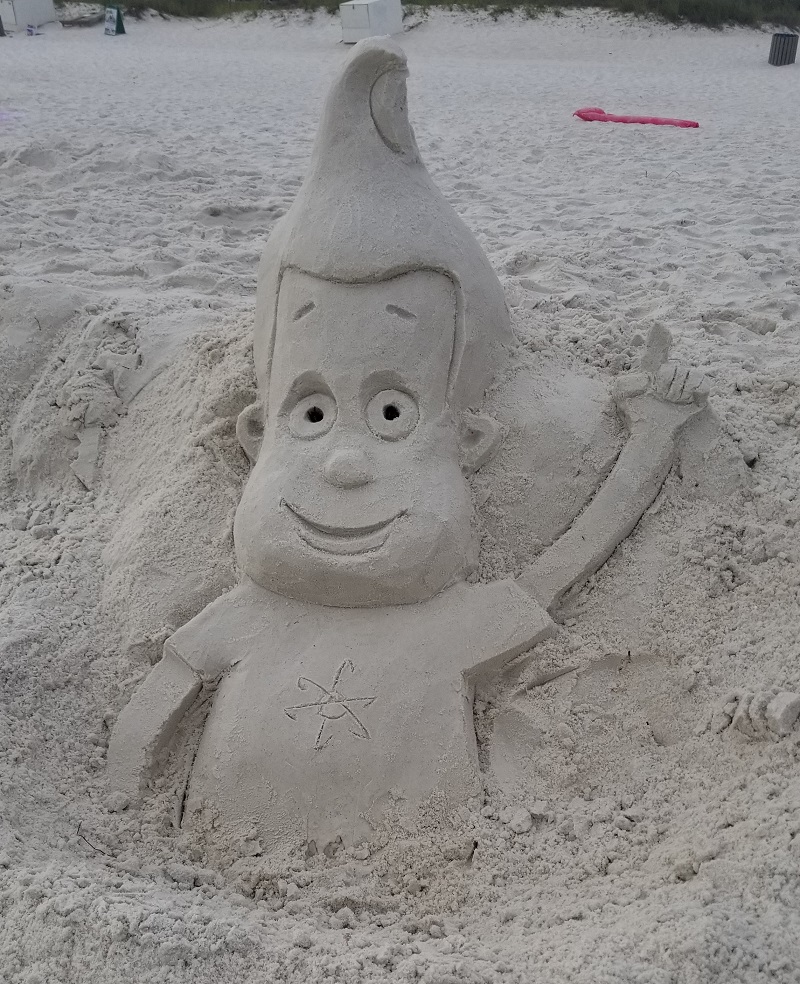 Under constructions: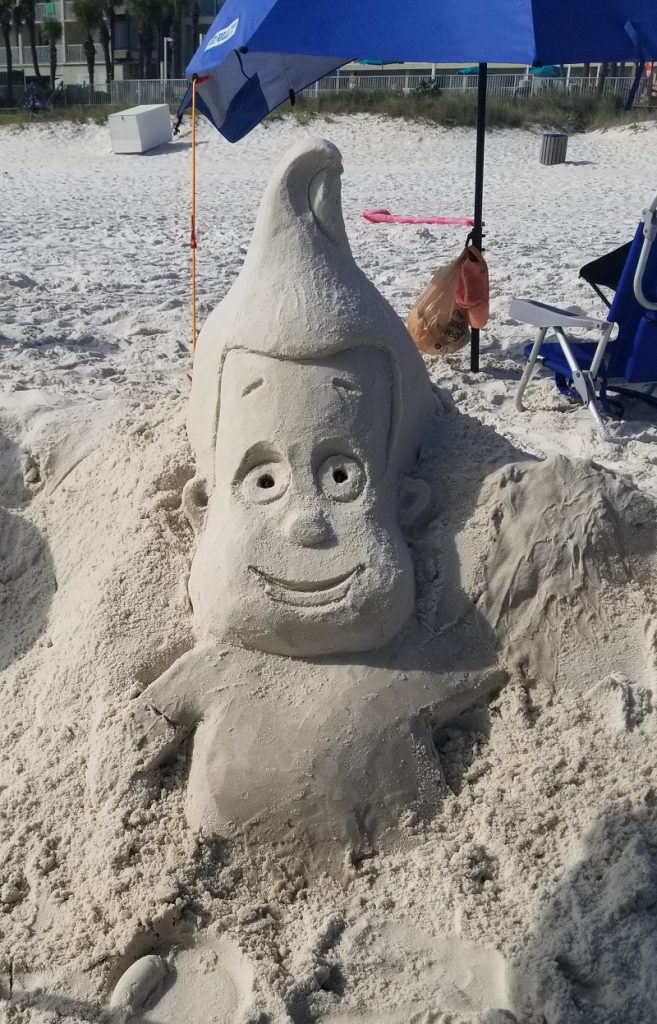 Now add the arms..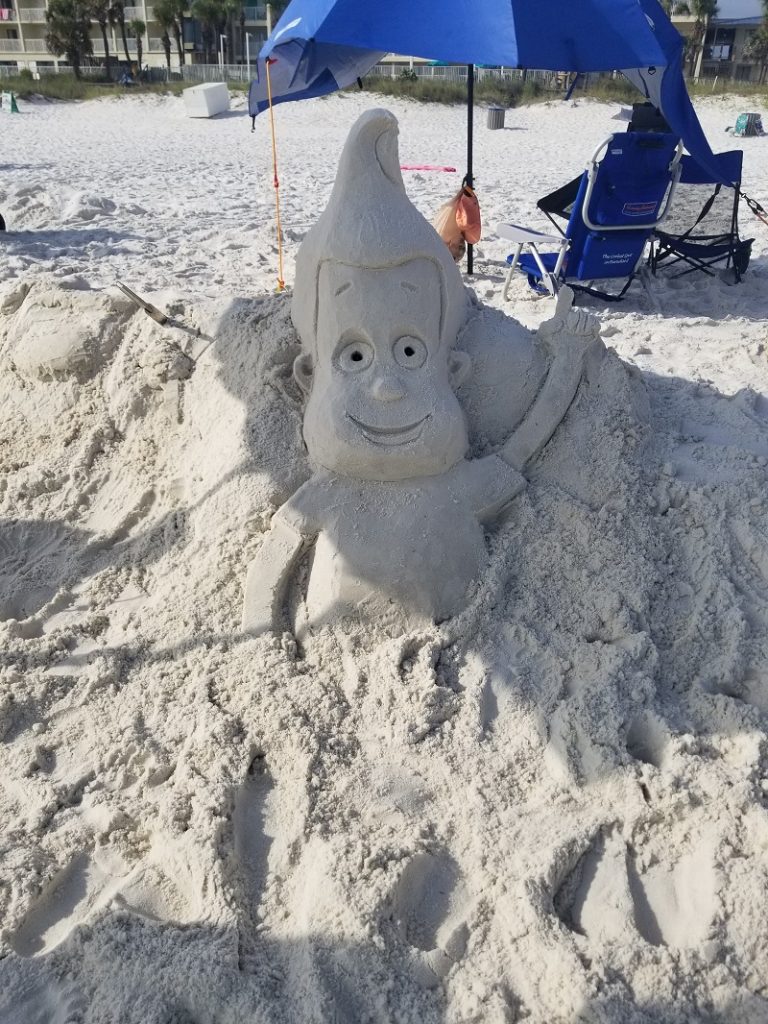 And his logo on the shirt