Emmett is a naïve but likable character from The Lego Movie that kids love! And if you want to make him in sand, you'll like his straight edges and block structure that makes him perfect for sand! If you want to try a relatively impressive and popular design that is not too difficult, this is a good one. (And obviously also SpongeBob and Patrick are easy, too)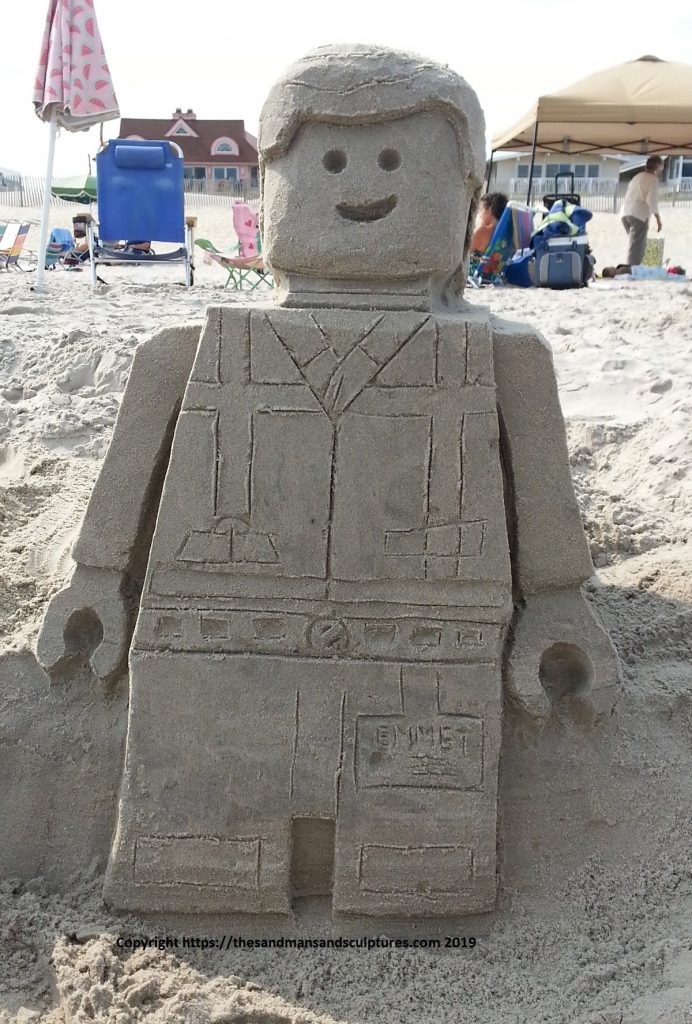 Start, as always, with a large, solid block of sand, made from wet sand!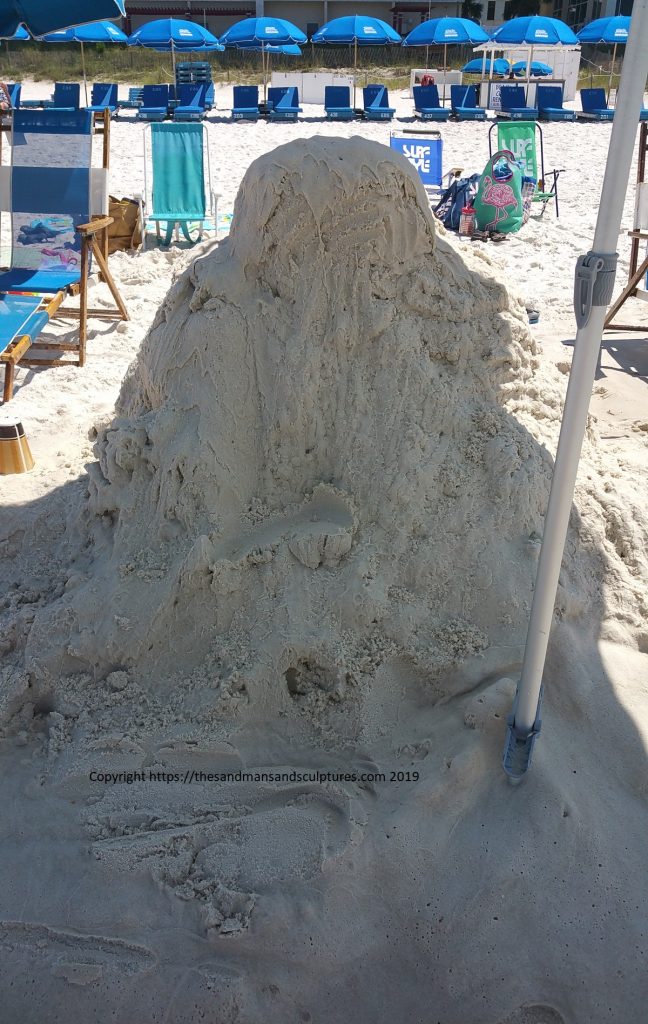 And carve from the top down. Notice that I left sand supporting the hair around his face until the end to remove.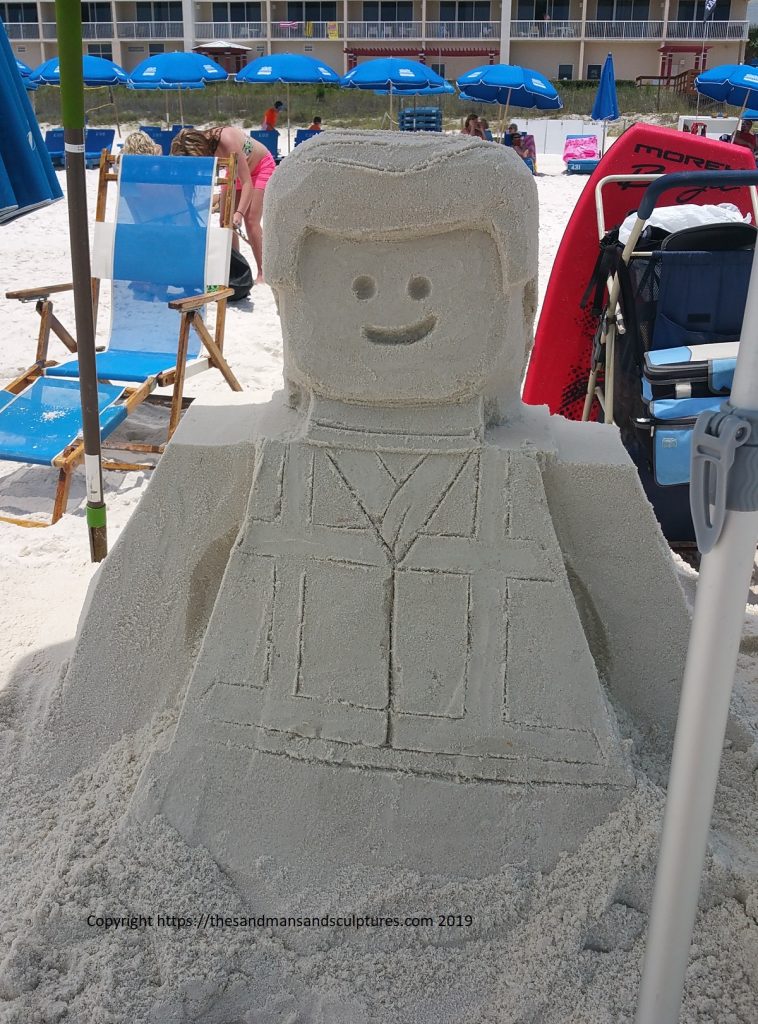 Go slow, be patient!. I don't remove the sides or back until the end.