Peanuts characters (Charlie Brown, Snoopy, Woodstock, Linus, Lucy, Linus and more) are known to many generations. The perennial loser, Charlie Brown's pure heart redeems him. And his round head makes him (relatively) easy to do in sand.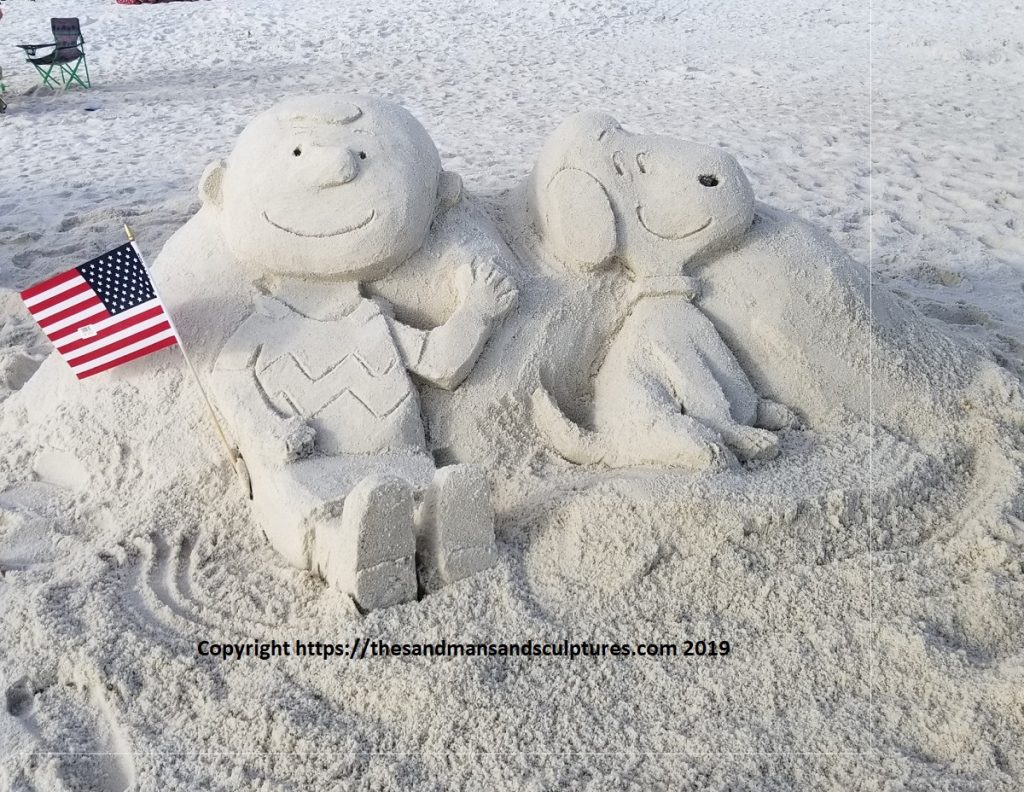 And where would Snoopy be without Woodstock?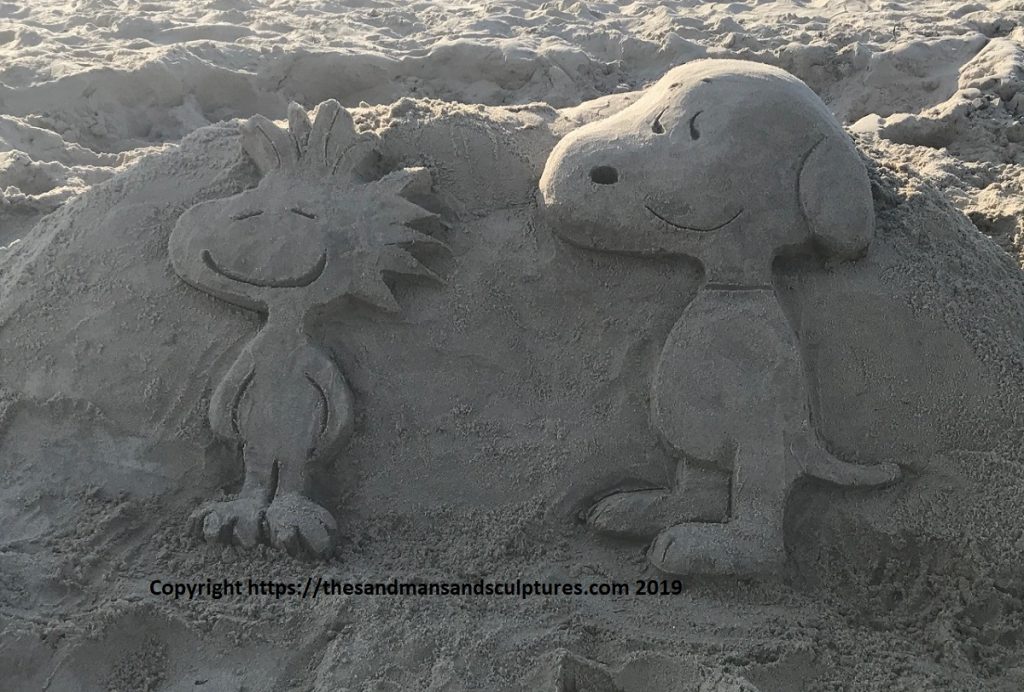 In 2021, I added Lucy and Linus !