Caspar the Friendly Ghost is one of the friest cartoons that many of the Baby Boomer generation saw.  It's faded over time, not holding up in the 21st century, much like Lil Abner and Blondie have faded. It's kind of a morbid concept, the ghost of a child, killed in childhood, haunts a house.
Caspar is naive' but friendly. ANd, a bit boring.  Hence it's demise.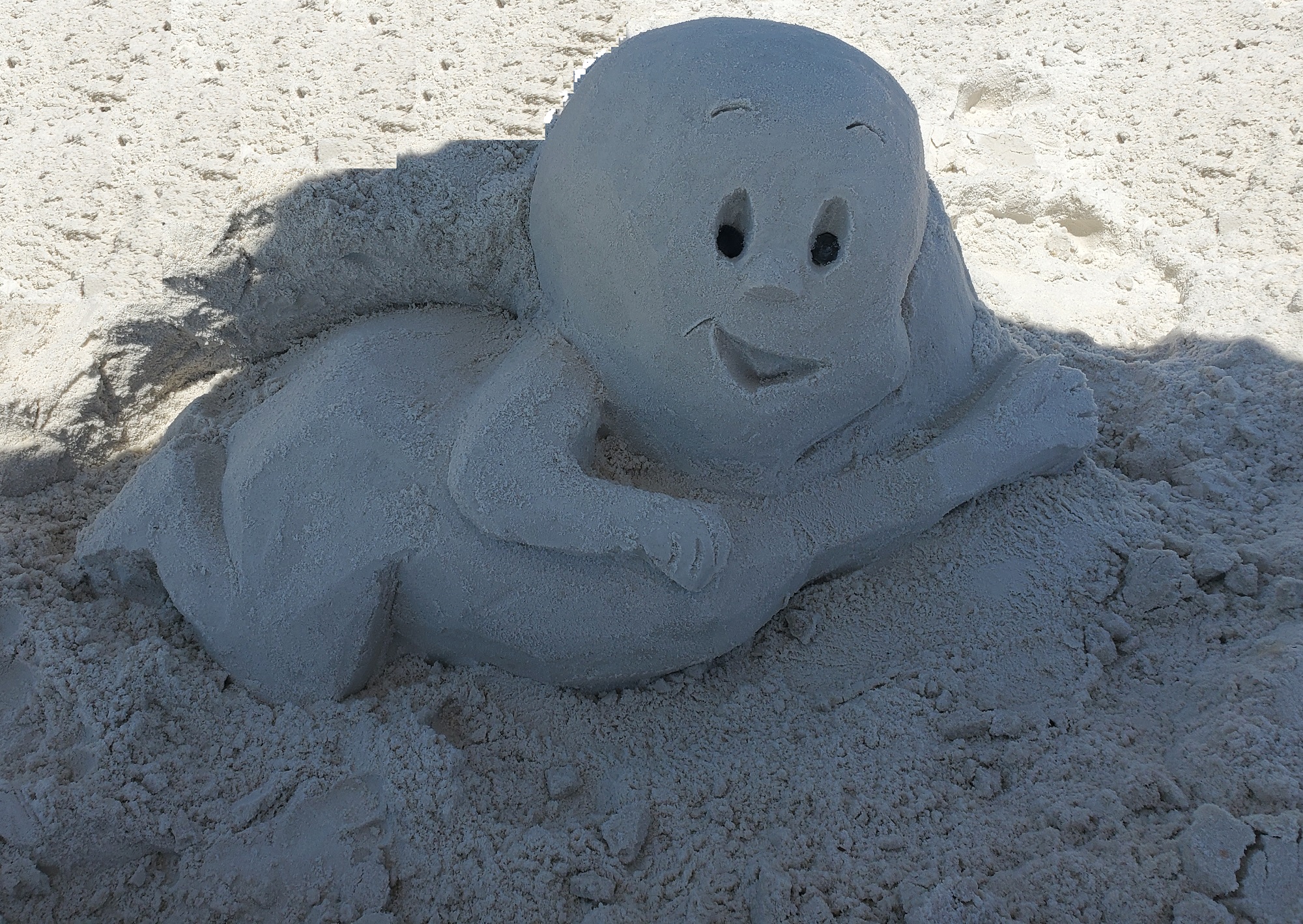 Here's another photo taken in full sun, just to show the difference that makes.  Usually bright sun is awful for photographing sand scultpures as the difference between ligh and shade emphasizes the slightest imperfections and the bright sun washesh out any features that are in the sun.